Being a writer is a tough job. There are times when we need to buy gifts for ourselves, let our friends get us gifts, or beg our friends and family until they get us something. Either way, there's some creative gifts out there that us writers nee- I mean want.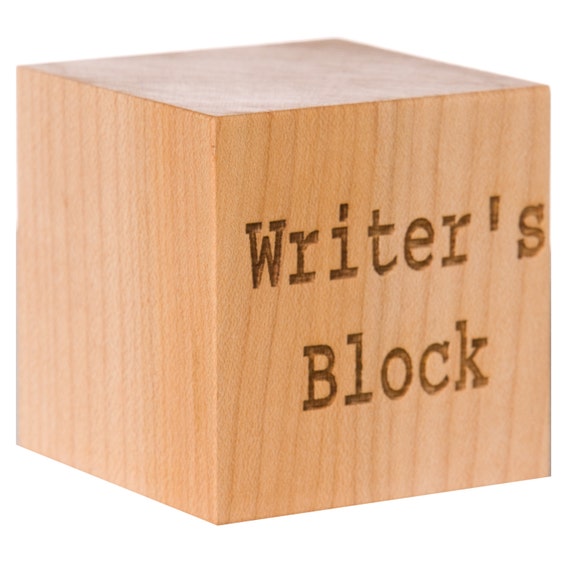 Writer's block – Every writer experiences writer's block. It can be one of the craziest bewildering moments in a writer's career. Well, it's an actual object now too. It's great to blame. I have one myself. 
Litographs – This site is the best site for writers. Anything you want from shirts to posters from a book is here. Each of their designs has every word from the book. You can even customize it to have all the words from your own novel in the form of a shirt or scarf. 
Aqua notes – Some of the best ideas come in the shower and not just for winning arguments. Over the years, I've gotten brilliant story ideas during shower time. This waterproof notepad is a must.
Nite note – Another annoying wonder is getting great story ideas in the middle of the night. (Or during a blackout.) With this pad, it doesn't matter how dark the room is, you can see paper with its built-in light to write those wonderful ideas down. 
642 things to write about – This book works. I speak from personal experience. The pages are filled with different crazy story concepts and gives writers ideas to brainstorm. There's hundreds of awesome ideas in here from comedy to romance, from non-fiction to fantasy, from science fiction to mystery, and more.
Novelist at work warning sign – All of us, at some point or another, get interrupted while writing. This can make it difficult to get back into the mood to write or to remember where the scene in your book was going. This sign warns others around you that you are in "novel writing mode" before they force you to come back to reality.
Careful or you'll end up in my novel shirt – This shirt is a perfect warning to everyone around you. With this shirt, they can understand that their words and actions are being monitored in case they do something novel-worthy. At least now they get the warning ahead of time.
The writer's toolbox – Some people have their toolbox for fixing the house and we have ours for writing. This toolbox is filled with different exercises to help with sentence variation, character descriptions, plot twists, and more. This is the perfect gift to help get a story started.
Invisible bookshelf – After you finish writing your awesome book, you'll need somewhere to put it. This invisible bookshelf lets people think that your book is so amazing, it can float in the air. (You can put other writer's books on here as well, but I bet they're not as cool as yours.)
*All photos were taken from the links given.